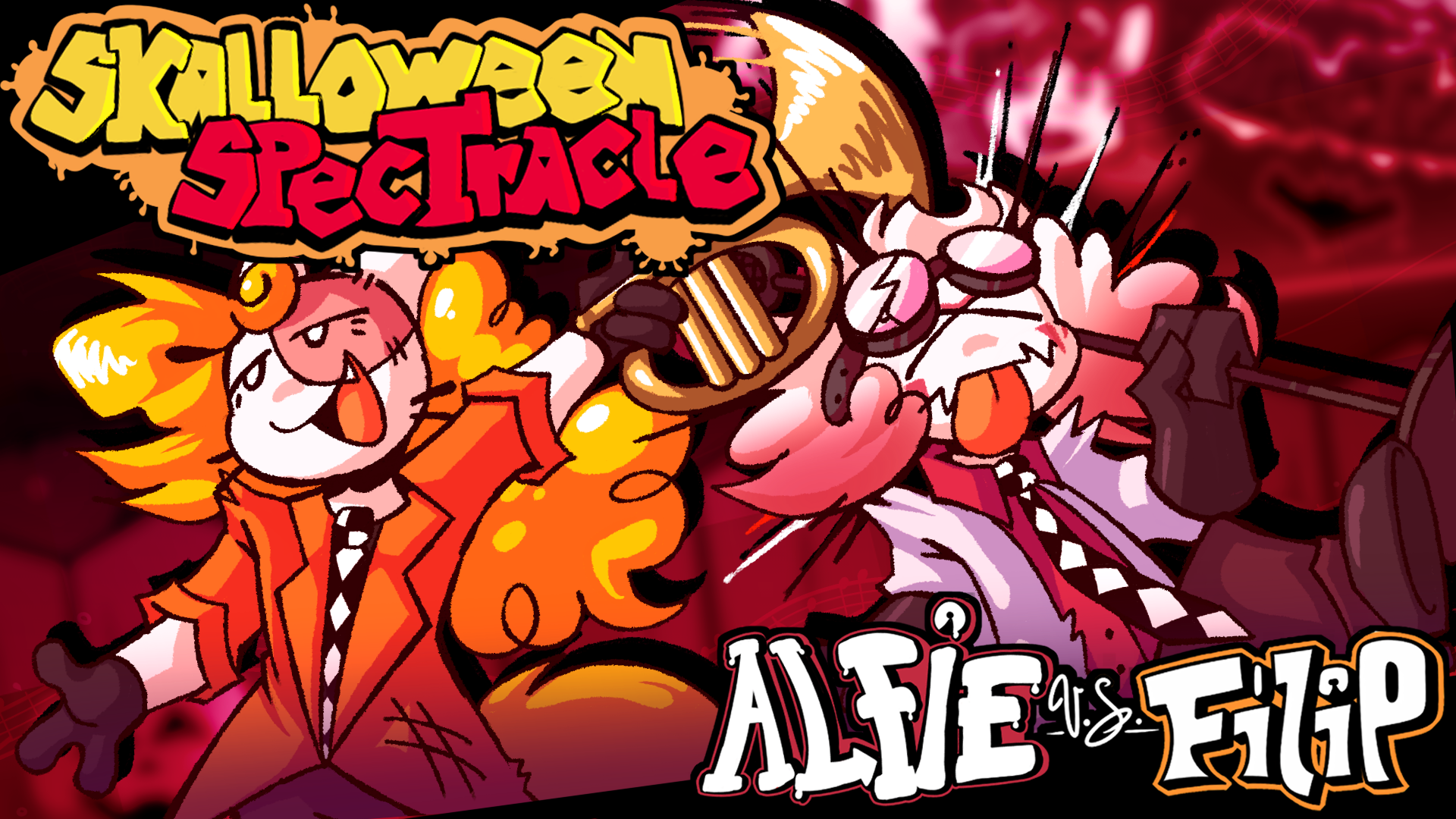 Skalloween Spectracle: Alfie vs. Filip!
A downloadable Mod for Windows
Filip has gotten his first real gig at a halloween concert! But he needs a vocalist to help with his set…
Skalloween Spectracle is a Friday Night Funkin' mod with a NEW WEEK, 3 original songs, multiple playable characters dressed up in halloween costumes, a voice acted cutscene and a few overhauled assets. The mod's available on gamejolt, gamebanana, and itch io.
!! The zoom ins may crash the game on some computers (especially low end computers), if you're experiencing crashes, turn off zoom ins in the options menu! !!
This mod uses Psych engine, and includes Filip and Alfie from their respective mods.
Gamejolt link: https://gamejolt.com/games/ALFFIL/65860

Gamebanana link: https://gamebanana.com/mods/331572
CHECK OUT THE TEAM HERE:
josszzol (Art, creator of Filip):
https://twitter.com/Abbledacker
Meta (All Saints Scramble and main menu theme):
https://metahumanboi.newgrounds.com/ and https://twitter.com/Meta__Music?t=pAtkbUbz3B74f06fbbl3Og&s=09
Mkv8 (Art, programming, creator of Alfie):
PpavlikosS (Charter):
https://www.youtube.com/channel/UCsx6-1eJGOUgg00nUTCDMGQ
ThisIsBennyK (Programming help):
https://twitter.com/ThisIsBennyK
Xeltxrx (Eleventh Hour and Superduperstitious):
https://twitter.com/xeltxrx and https://soundcloud.com/xeltxrx